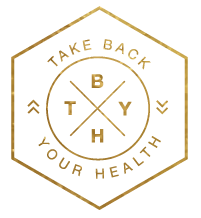 And Our Relationship with the Viruses, Bacteria & Molds Around Us
Virtual Conference & Exhibit Hall: January 23rd & 24th, 2021
UNDERSTANDING OUR GLOBAL MICROBIOME
Understanding our relationship with the complex community of microorganisms, viruses and fungi around us could hold the key to unlocking the mystery of chronic disease and how to attain powerful immunity.
In response to the global events of 2020, Take Back Your Health™ Conferences have shifted to facilitate this great awakening in the space of health and immunity.
We feel that recent events have highlighted how much vital knowledge about immunity and the role of microbes is missing from our culture. We will explore these topics with a series of experts who can help us understand how to move forward in this new world.
Our annual fall event has transformed into two events. The first event is this virtual event that you see here on this page, happening in January 2021. It is focused on the world of microorganisms, their relationship with human health, and how we can thrive in a world teaming with these invisible microbes. Second, there will be a live Take Back Your Health™ Expo in the Northern Virginia suburbs of D.C., brimming with small health businesses that we love to support for the good work they do in keeping us healthy, and for their sustainable and responsible business practices. More information on that event will be posted soon.
Do I have to live the rest of my life in fear of viruses?
Why do some people get sick from them, and others don't?
When causes some bacteria, molds and viruses become dangerous?
How can I prepare and protect my family from these pathogens going forward?
Is it possible to overcome chronic infections like Epstein-Barr Virus, Lyme and others?
How do different personalities, genetics, and lifestyles affect our susceptibility?
Which strains do we know for certain are beneficial to our health, and how can we leverage those to keep the others in check?
Have Recent Events Left You Wondering...
All of these questions, and more will be addressed!
We begin on Saturday January 23rd at 9am EST! Mark your calendar, set your sunlight alarms, program your coffee brewer with Reishi coffee and get your Defendershield™ pads ready. This one is going to be really good!
days
hours
minutes
seconds
days
hours
minutes
seconds
We've asked some of the world's leading experts in chronic disease, immune function, the human microbiome, and the complex worlds of fungi, bacteria and viruses to join us for this one-of-a-kind virtual event to support your health and your path forward after a global pandemic.
Don't worry, we didn't forget. You'll be receiving the goody bag full of health-hacking products and samples that you know and love! Just keep a look-out in your mailbox after the holidays for a second round of gifts and healthy treats from us, and our sponsors, to you.
The Take Back Your Health™ Swag Bag!
Experience our exhibit hall in full effect - live interviews and mini seminars with the exhibitors, q&a sessions, and show specials on amazing health-restoring products and services. This virtual expo hall is the first of its kind, and we can't wait for you to join us there. It will be open all weekend!
We've collected a group of wonderful teachers to bring you a variety of therapeutic sessions that you can enjoy from home, including Breath Work, Yoga, Guided Visualization and Tai Chi. These sessions will jump start your post-holiday recovery and get you into the Take Back Your Health™ mindset.
Movement & Meditation Sessions
"We are all grateful to have been part of your conference for the first time and we will come again and again."
"The array of information is phenomenal and I am grateful."
"I look forward to this conference each year and make sure that I do not schedule anything else during those dates."
"There is hope that comes into each and everyone's heart when they experience Take Back Your Health sessions."




This Ticket Option Includes:
Virtual Expo Hall Pass
This Ticket Option Includes:
Virtual Expo Hall Pass
Speaker Series
Movement & Meditation Sessions
LIVE ALL-ACCESS EVENT PASS
LIVE ALL-ACCESS EVENT PASS + RECORDINGS
This Ticket Option Includes:
Virtual Expo Hall Pass
Speaker Series
Movement & Meditation Sessions

TBYH Classic Swag Bag via Snail Mail
Downloadable Recordings of all
Talks and Sessions
PRICE GOES UP ON 11/15/20
PRICE GOES UP ON 11/15/20
Experts, Teachers & Real People
Mark McAfee is the CEO of Organic Pastures Dairy farm and is internationally recognized as an expert in raw milk safety and production. His mission as a farmer and educator is to harness "mother nature's blueprints" to produce and market superior quality raw dairy products to dramatically improve our customer's health while sustaining and enhancing the environment, our cows, employees and shareholders making our world a greener and healthier place. In 2011, Mark founded the Raw Milk Institute (RAWMI). This start-up non-profit is dedicated to the establishment of standards for raw milk and the education of farmers and consumers from all over the world.
Hilary Boynton is a Certified Holistic Health Coach and was trained at the Institute for Integrative Nutrition. A devoted mother of five kids, Hilary has seen the power of nutritional healing firsthand. Inspired by her own experience of "food as medicine," she has dedicated herself to helping others on their path to wellness as a cook, coach, and professional educator.
Hilary is the co-author of the best selling cookbook, The Heal your Gut Cookbook. She is the co-founder of the local real food delivery lunch boxes called SOL, School of Lunch, in Los Angeles. She and her family have battled many health issues themselves including cancer, epilepsy, infertility, eczema, and Alzheimer's amongst others.
Cilla Whatcott, HD RHom, CCH, PhD is a board-certified classical homeopath with a PhD in Homeopathy. She's the author of "There Is a Choice: Homeoprophylaxis." Cilla is the producer/director of the Real Immunity documentary film series about the intelligence of life and how we can overcome fear to access the resources we possess to build authentic immunity. As an outgrowth of the Real Immunity series, she offers individualized homeoprophylaxis programs for adults and children. Since 2008 she has administered homeoprophylaxis to over 3,500 children and adults for influenza, childhood diseases, and tropical disease.
Beth Lambert is a former healthcare consultant and teacher. As a consultant, she worked with pharmaceutical, medical device, diagnostic and other health care companies to evaluate industry trends. She is the author of A Compromised Generation: The Epidemic of Chronic Illness in America's Children (Sentient Publications, 2010). In 2009, Beth founded Epidemic Answers and currently serves as Executive Director. Beth attended Oxford University and graduated from Williams College and holds a Masters Degree in American Studies from Fairfield University. She is a member of Alpha Sigma Nu, the Jesuit Honor Society. Beth is also the mother of three young children.
Hannah Crum, is the founder of Kombucha Brewers International and Kombucha Kamp, and is affectionately dubbed "The Kombucha Mamma." Hannah has taught Kombucha making classes all over the country for over a decade, spreading the message of Kombucha and its bacterial benefits far and wide. Kombucha Brewers International (KBI) is a non-profit trade association (501 c 6) that represents the commercial Kombucha Tea bottled beverage category globally. KBI strives to promote, protect and enhance the overall well-being of the industry by creating an open line of communication between brewers, consumers and regulators while advancing our industry through advocacy, education, research, and modern legislation.
Joel Salatin co-owns, with his family, Polyface Farm in Swoope, Virginia. Featured in the New York Times bestseller Omnivore's Dilemma and award-winning documentary Food Inc., the farm services more than 5,000 families, 50 restaurants, 10 retail outlets, and a farmers' market with salad bar beef, pigaerator pork, pastured poultry, and forestry products. When he's not on the road speaking, he's at home on the farm, keeping the callouses on his hands and dirt under his fingernails, mentoring young people, inspiring visitors, and promoting local, regenerative food and farming systems. From Joel, "Ultimately, my 3 trillion-member micro-biome community of beings depends on me to feed and care for them.
It's not anyone else's responsibility; my mouth is their gateway, to let in what's healthy and to exclude what's
detrimental."
Sally Fallon Morell is the founding president of the Weston A. Price Foundation and editor of the Foundation's quarterly magazine. The Foundation has fifteen thousand members and almost six hundred local chapters worldwide. Sally is perhaps best known as the author of the best-selling cookbook, Nourishing Traditions®: The Cookbook that Challenges Politically Correct Nutrition and the Diet Dictocrats. This guide to traditional foods contains a startling message: animal fats and cholesterol are not villains but vital factors in the diet, necessary for normal growth, proper function of the brain and nervous system, protection from disease and optimum energy levels. The culinary ideas introduced in Nourishing Traditions® have stimulated the growth of a variety of small businesses providing traditional nutrient-dense foods including lacto-fermented condiments, kombucha and other lacto-fermented soft drinks, bone broth, genuine sourdough bread and raw milk production.
Andrea Beaman, CHC is an internationally renowned Holistic Health Coach, Herbalist, Educator, Author and Natural Foods Chef. Named one of the top 100 Most Influential Health and Fitness Experts of 2012, she is also a recipient of the Natural Gourmet Institute's Award for Excellence in Health-Supportive Education and a Health Leadership award from The Institute for Integrative Nutrition. Since 1999, Andrea has been teaching individuals and health practitioners how to harness the body's own preventative and healing powers with nutritional practices that are:
Seasonal, local and organic, Aligned with the environment and our unique biochemistry, Rooted in ancient healing principles and practices, and Focused on the physical, emotional and spiritual contributors to good health. Andrea is the author of "Happy Healthy Thyroid – The Essential Steps to Healing Naturally," "Health is Wealth," and "The Whole Truth – How I Naturally Reclaimed My Health, and You Can Too!"
More Speakers Coming This Week!
Bob Soulliere is a Level 2 Wim Hof Method Instructor, Level 2 Buteyko Educator, and Advanced Oxygen Advantage Instructor from Alexandria, Virginia. Through his company, Breathe Your Power, he has trained hundreds to take the steering wheel of their nervous system through breath and controlled stressors to improve mental and sports performance, address breathing pattern dysfunctions, reduce chronic stress, and more fully experience the beauty in every moment of life. He is partnering with dental practices, special operators and mindset programs, CrossFits, triathlon and open-water swim programs, and the military PTSD community, among others. At the intersection of mindset, physiology, and fun, Bob has seen how learning to relax slightly over the edge of your comfort zone opens the door to a wealth of growth, improvement, and transformation.
Christopher Buonocore has a B.S. in Indoor Health and is certified as a Building Biology Environmental Consultant (BBEC) with the advanced Electromagnetic Radiation Specialist (EMRS) designation. Chris' passion is to uncover and reduce indoor exposures to create a "Healthy Home" or workspace. A particular interest is placed in creating safe living spaces for those suffering with Electro-Hypersensitivity (EHS), Multiple Chemical Sensitivities (MCS), Lyme Disease, Mold toxin exposures and injured veterans. In addition, he has adapted 40 contact hours of FEMA Chemical, Biological, Radiological, Nuclear & Explosive (CBRNE) Awareness Training scaled to residential applications. Chris developed a university degree program to encompass the distinctive concealed modern residential hazards. Research included the intersection of human health and dwellings to develop methods for those where optimal health remains an unrealized aspiration.
Hi! My name is Robin Shirley. I grew up with chronic pain, headaches, rashes, depression, digestive discomfort and out-of-control systemic inflammation, and was diagnosed with Systemic Juvenile Rheumatoid Arthritis at 11 years old. I tried everything to heal naturally. Food changes and supplements helped a lot, but nothing truly took the pain away. I was diagnosed with Chronic Lyme Disease ten years later, and I was finally able to get to the root of the pain. I have personally experienced the power of a natural approach to reducing pain and inflammation. I am now 32 years old, a mother of two beautiful babies and running the business of my dreams.
I founded Take Back Your Health Int'l in 2010 with the mission to share what I was learning with others who are chronically ill. Our Take Back Your Health D.C. Conference, and our sold-out Retreats draw repeat attendees and have grown a like-minded community of thousands of health enthusiasts who are taking back their health. Learn more here.
An introductory breathing session that will introduce you to its many mental and physiological benefits, and will leave you feeling buzzy, grounded and happy. Bob will answer questions and guide you on how to take the practice home and integrate it into your daily life.
Energizing and Grounding Breathwork
Guided Visualization for Parasympathetic "Rest & Digest"

with Wim Hof Instructor Bob Soulliere
with Robin Shirley, CHHC, AADP
This guided visualization is called "The Relaxation Technique" and has grown from a simple childhood bedtime technique that Robin's parents taught her, into a full guided visualization used at Take Back Your Health™ Retreats. It will help your body get into the "rest and digest" mode – where the parasympathetic nervous system (PNS) restores homeostasis to the body, allowing you to heal.
Experience our exhibit hall in full effect with live interviews with the exhibitors, opportunities to ask your questions, and show specials on amazing health-restoring products and services. This virtual expo hall is the first of its kind, and we can't wait for you to join us there. It will be open all weekend!
GATHER WITH THE COMMUNITY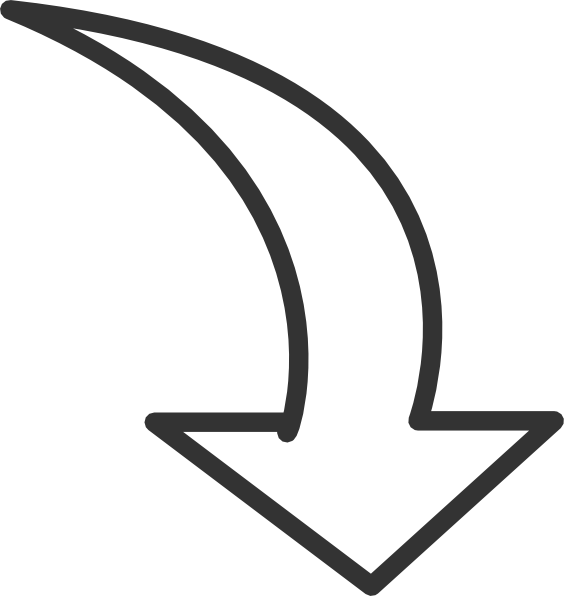 Restoring nutrient-dense foods to the American diet.
Make your organic garden dream a reality.
Committed to offering the purest, most effective CBD remedies available.
Skincare You Can Eat:
Our products are simple, organic, and holistic.
Yoga for Mindful Well-Being: Live your life with ease through chronic healing.
Immune system and detoxification support through cleansed nano Zeolites.
Single-origin Ecuadorian chocolates sweetened with coconut sugar.

Seminar Title: TBA
Q&A Time: TBA
Seminar Title: TBA
Q&A Time: TBA
Seminar Title: TBA
Q&A Time: TBA
Seminar Title: TBA
Q&A Time: TBA
Seminar Title: TBA
Q&A Time: TBA
Seminar Title: TBA
Q&A Time: TBA
Seminar Title: TBA
Q&A Time: TBA
9:00 AM – 2:00 PM: Speaker Series – Main Stage
Look back in a few weeks for details on the speaker topics and times.
2:00 PM – 4:00 PM: Interviews & Seminars – Virtual Expo Hall
Look back in a few weeks for details on exhibitor seminar topics and interview times.
9:00 AM – 2:00 PM: Speaker Series – Main Stage
Look back in a few weeks for details on the speaker topics and times.
2:00 PM – 4:00 PM: Interviews & Seminars – Virtual Expo Hall
Look back in a few weeks for details on exhibitor seminar topics and interview times.
Get Event Updates & Announcements
Copyright © Take Back Your Health Int'l LLC 2020
Designed by the Take Back Your Health™ Design Team